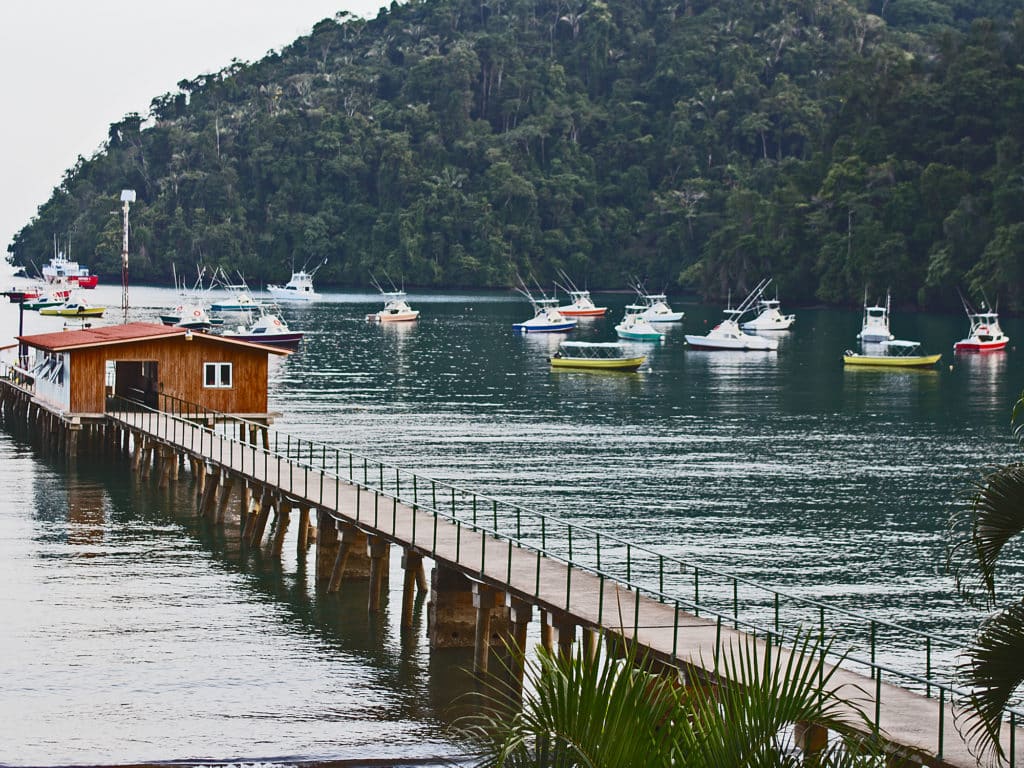 Alex Suescun
When it comes to dream fishing destinations, every angler has his or her own bucket list. But here's a collection (in no particular order) of both domestic and international destinations offering outstanding angling opportunities that warrant consideration among the world's best.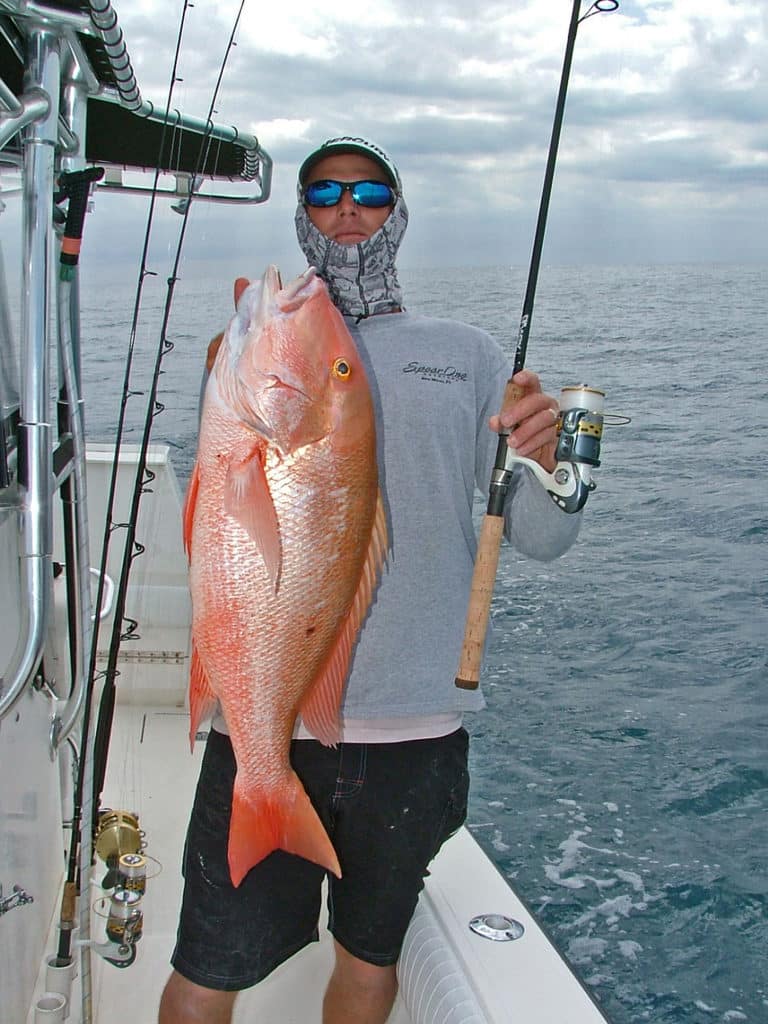 Alex Suescun
Key West, Florida
Key West is another destination plastered all over angling's record books, and with good reasons: it is home to some of the most innovative and experienced charter captains anywhere, the waters that surround the southernmost town are loaded with dozens of varieties of quality fish, and the weather is conducive to year-round fishing. From billfish to dolphin, offshore anglers tangle with all the regional favorites, including sailfish, blue marlin, wahoo, and blackfin and yellowfin tuna. On wrecks and reefs, harbor amberjack, muttons, yellowtail and mangrove snapper, African pompano, cobia, and various groupers, including the giant goliath. Shark hunters here get hammerheads, bulls, lemons, blacktips, and even tigers in their crosshairs. And inshore, tarpon, permit, and bonefish lead the parade, which also includes barracuda, sharks, snappers, and in a few spots, snook and redfish.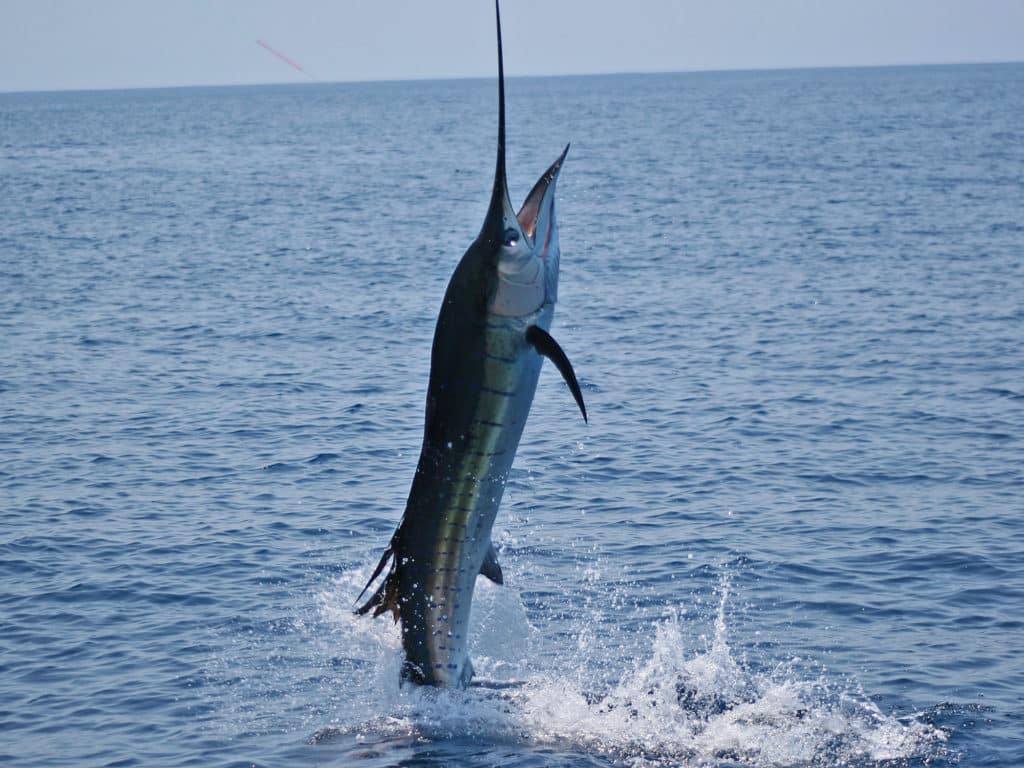 Ben Holtzclaw
Iztapa, Guatemala
When it comes to Pacific sailfish, no other destination in the world comes close to matching Iztapa, Guatemala, where for over two decades game boats have been averaging 20 to 30 releases daily during peak season, which runs from November through April, and some have tallied over 50 on particularly good days. Even the shoulder seasons, leading to and winding down from the best fishing period, still offer double-digit chances most days. And sails are not the only billfish around. In fact, there's a good black marlin run from December through March, with plenty in the 250- to 400-pound range. Blue marlin of similar size add to the fun April through July, and a few striped marlin make a showing from November through January. Vast schools of 20- to 50-pound yellowfin tuna invade the region January through June. And an increasing number of dolphin come within range from March to the end of August, the same period when roosters and cuberas are hot to trot inshore.
David Santiago
Islamorada, Florida
Islamorada has long been in most saltwater anglers' radar. It has produced a long list of world-record catches, dating back to the 50s, and it continues to offer great prospects with a tremendous variety of offshore, reef and shallow-water species. Some tarpon reside in the area year-round, but the unparalleled numbers traveling through from April through July are something to behold. Bonefish, redfish, snook, seatrout and permit are also popular inshore targets. Sailfishing is superb, especially in late winter and early spring, when the fish chase ballyhoo in as little as 30 feet of water. Dolphin and kingfish action is also excellent, and so is the blackfin tuna fishing over various humps. If that isn't enough, yellowtail, mangrove and mutton snappers, as well as amberjacks, red, gag and black groupers are plentiful and large in Islamorada reefs and wrecks.
Ted Lund
Great Abaco, Bahamas
Located in the northern end of the islands nation, Great Abaco is highly regarded for the abundance of fish and the variety of species available, offering world-class angling in bluewater, the reefs and on the flats. There's a white marlin run in April and May, also prime time for dolphin. Peak blue marlin season extends from April through July, coinciding with blackfin and yellowfin tuna migrating through the area. Wahoo up to 100-pounds abound in the winter and early spring, and a plethora of bottom dwellers please visiting anglers all year long. The flats are vast and fertile, teeming not only with bonefish, but also with permit, barracuda, sharks and, in some spots, mutton snapper.
Glenn Law
Cape Cod, Massachusetts
Boasting terrific striped bass and bluefish fisheries, Cape Cod's inshore fishing is highlighted by wild flurries that keep light-tackle and fly addicts coming back from late spring through the fall. But stripers and blues aren't the only game in town, flounder and weakfish are also plentiful in many areas. Bluefin tuna, another big attraction, are also abundant from June to November. Schoolies of 50 to 150 pounds are successfully targeted by small-boat anglers with stickbaits and poppers on spinning gear. And the giants, some as large as 1,000 pounds, are often thick along offshore banks and ledges, but are frequently caught as close as three miles from shore.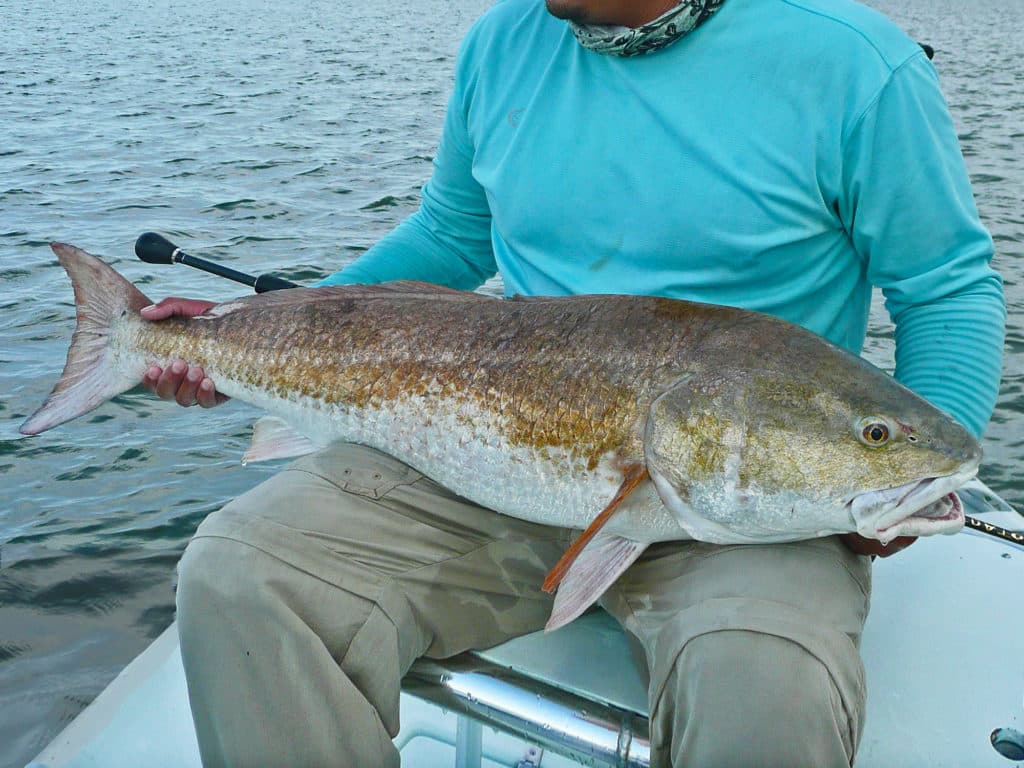 Alex Suescun
Venice, Louisiana
Perhaps the single most famous destination among redfish anglers, Venice is home to scores of reds ranging in size from 3- or 4-pounders to bulls in the 30-pound class. Speckle trout (aka spotted seatrout) are another coveted inshore species that abounds, and huge black drum and flounder also live and forage in the bayous and marshes. Hundreds of oil and gas platforms provide cover and foraging opportunities for large quantities of sizeable red and mangrove snappers, as well as kingfish, tripletail, amberjack, grouper and cobia. Farther offshore, anglers enjoy regular encounters with dolphin and tap into one of the most prolific yellowfin tuna fisheries in the world. In recent years, wahoo, blue marlin, and even swordfish are being specifically targeted with increasing success.
Glenn Law
Hatteras, North Carolina
Smack in the middle of the Outer Banks, one of the fishiest stretches in the east coast of the U.S., Hatteras has plenty to offer both inshore and offshore anglers. Pamlico Sound, and the Neuse and Pamlico rivers host healthy populations of redfish, ranging from small "puppy drum" to monsters of over 50 pounds. Seatrout, flounder also abound from March through December, and striped bass and bluefish show up in droves in April and May, and again in October and November. Packs of hungry cobia migrate along the coast May through July, and kingfish, including smokers of 40-pounds or better, feed ravenously in the area throughout the fall and winter months. Offshore, the white marlin and sailfish bite is red hot during summer and early fall. And yellowfin and bluefin tuna also spend time in the region.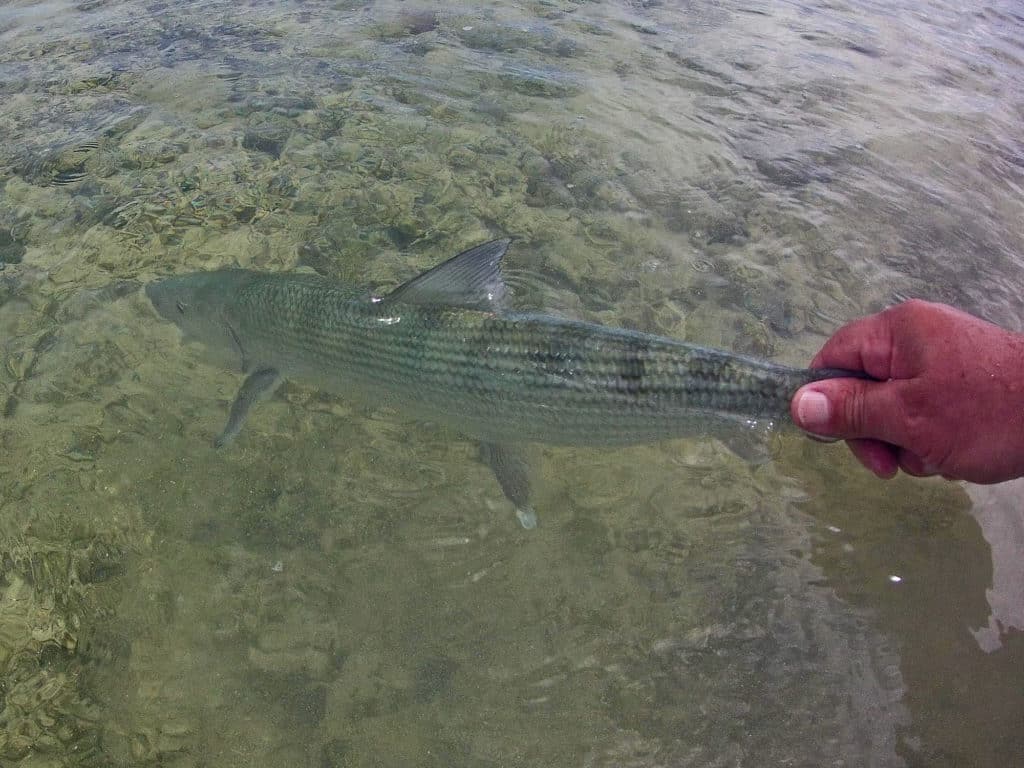 Alex Suescun
Andros, Bahamas
Despite its size, Andros Island (almost as big as Puerto Rico) lacks the dense population, the urban sprawl, the barrage of tourists, and the boat traffic of more popular island destinations. The fishing, however, is nothing short of spectacular. From the Joulter Cays up north, to the bights in the middle, the south end, and the less-frequented west side of the island, the myriad flats and creeks are home to droves of bonefish, including trophies of double-digit weights, permit, sharks, snappers, and even tarpon. The reefs are equally as productive, with numerous snappers and groupers eager to come out and play. And the "Tongue of Ocean," a deep drop stretching along the island's east coast, hosts blackfin and yellowfin tuna, dolphin, wahoo and the occasional billfish.
Glenn Law
Punta Cana, Dominican Republic
Some of the Caribbean's top marlin grounds lie just a short run from Punta Cana, in the Dominican Republic, where game boats troll for white and blue marlin over a series of banks between 12 and 20 miles out, in the western side of Mona Passage. Raising a dozen or more marlin when the bite turns on, usually between mid April and early July, is quite common. Sailfish show up now and then. And between billfish strikes, dolphin, tuna and wahoo frequently intercept baits, providing additional excitement and nice fillets or steaks for the dinner table
Glenn Law
Piñas Bay, Panama
This is the location of the fabled Tropic Star Lodge, which has yielded countless world-record catches since the early 60s. Other than in October and November, monsoon season in that part of the world, the bluewater and reef fishing are both outstanding. The black and Pacific blue marlin bites are strong in January and February, and again from July through December, with lots of 250- to 350-pounders, and a fair number of bruisers weighing north of 500 pounds. Pacific sailfish are in good supply from May through New Year's, and so are dolphin, which peak January through March, and again August through December. Trolling for wahoo along banks and rocky outcroppings pays off June to December, and both roosterfish and cubera snapper, large and aggressive residents of the region's rocky coastline, are most prevalent in January and February, and from September through year's end.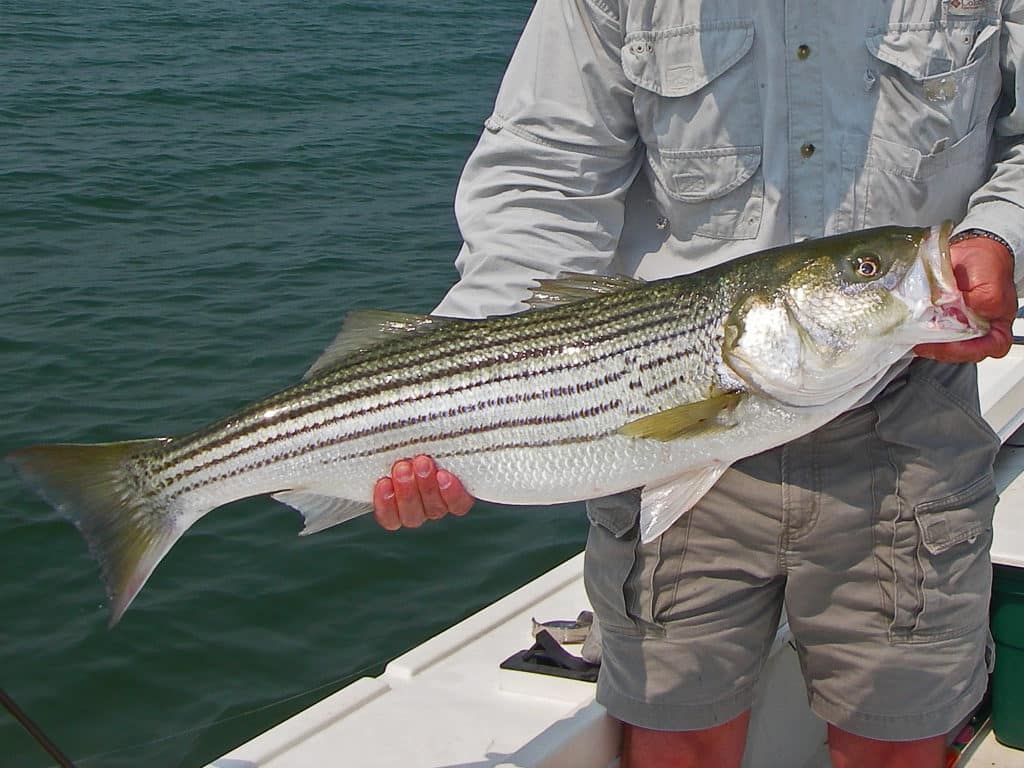 Ted Lund
Long Island, New York
Large concentrations of baitfish attract popular game species to Long Island shores. From spring through fall, schools of hungry striped bass and bluefish, including specimens of extraordinary proportions, hang around to feast on the generous supply of forage. The run of false albacore, in August and September, is also legendary, and so is the shark fishing, which during the warmer months features coveted acrobats like makos and threshers in New York Bight, also known for its terrific light-tackle Bluefin tuna fishery in November and December. Offshore, the canyons offer consistent action with albacore, yellowfin and bigeye tuna, and sporadic encounters with wahoo, dolphin, and — during the summer months — white and blue marlin.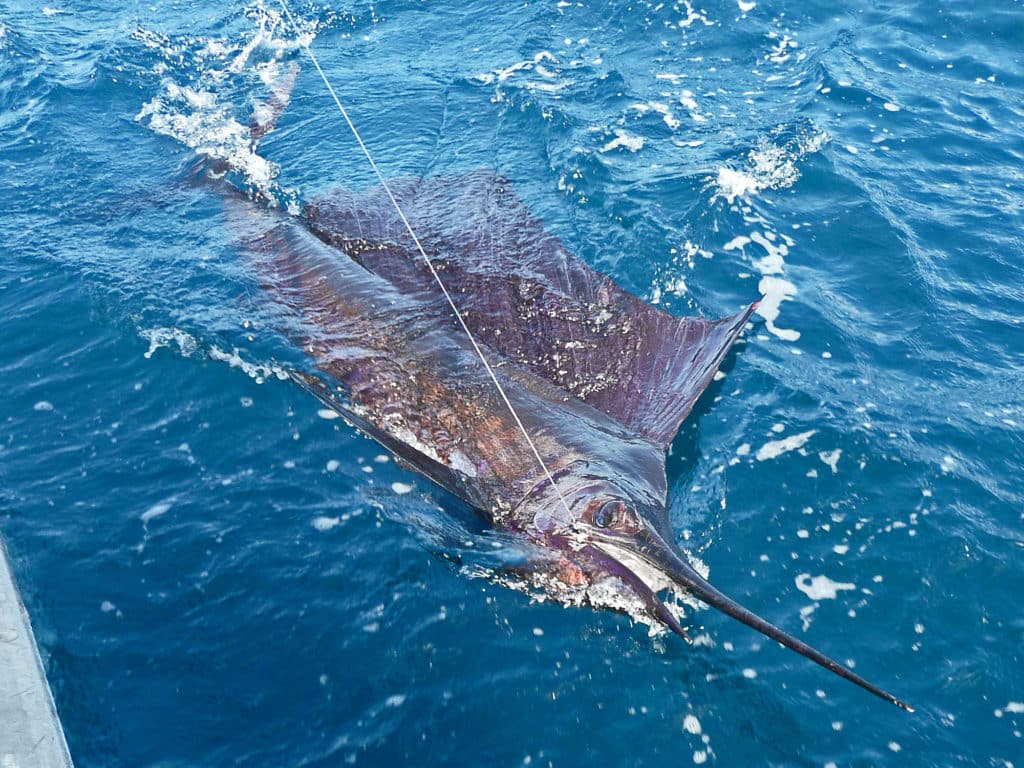 Alex Suescun
Puntarenas, Costa Rica
The abundance of Pacific sailfish enabled top big-game captains in the 80s to perfect many of the light-tackle and fly-fishing techniques we still use today, and boats out of Golfito, Quepos, and Los Sueños continue to amass thousands of releases every year, especially January through April, and again in November and December, when dolphin are also most abundant. There's sporadic action with yellowfin tuna year-round, but there's a marked influx of big fish in January and February. Closer to shore, roosterfish peak June through September, while cubera snapper heat up from July to the end of the year. Along the surf and inside the mouths of coastal rivers, black snook are available all year, but a higher number of trophy fish is usually found December to April.
Glenn Law
Cabo San Lucas, Mexico
With sport fishing fleets releasing some 2,000 stripes a year, it's easy to understand why Cabo San Lucas, in Mexico's Baja Peninsula, is considered "Striped Marlin Central." While here said fish remain active all year, January through May, and also November and December, are widely regarded as the best months to target stripes, most of which weigh between 120 and 200 pounds. Black and Pacific blue marlin are also common catches, especially July through October. And swordfish, some of which are targeted while finning on the surface, are most abundant from February through the end of May. Though some show up unannounced practically anytime, yellowfin tuna are most numerous the latter part of the year, starting in September. Dolphin, meanwhile, are on the upswing between July and November, and roosterfish from May through August.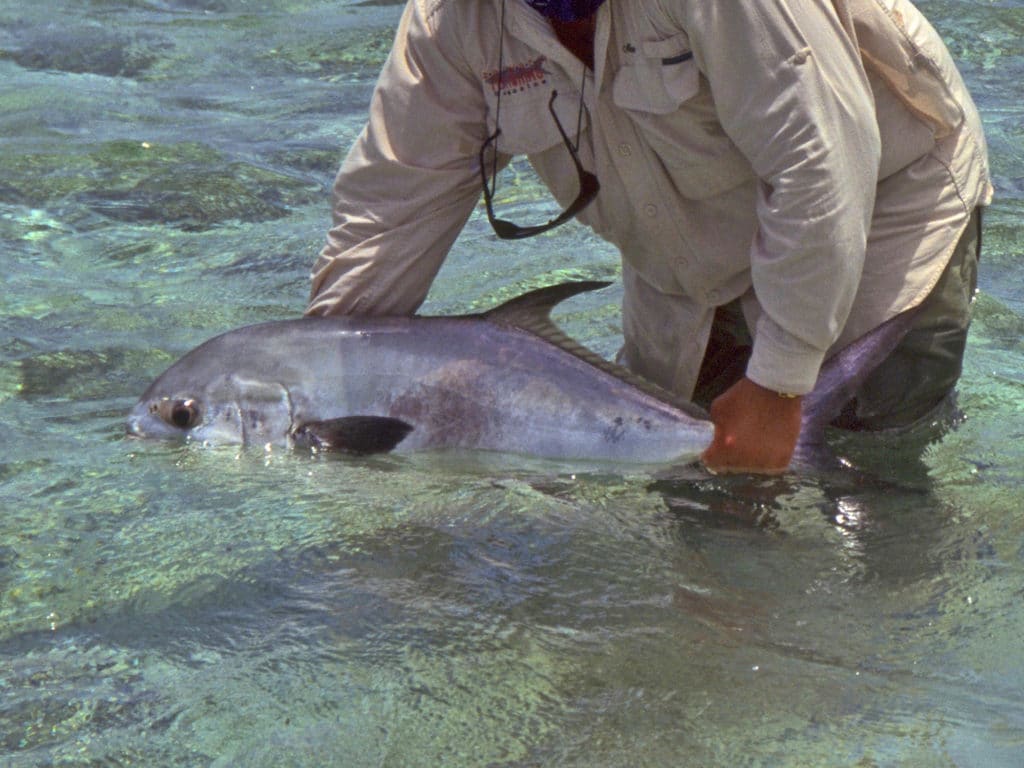 Alex Suescun
Turneffe, Belize
Vast and thriving populations of bonefish and permit are the main draw, but they're not the only coveted species in abundance. Tarpon cruise grass flats and sandy edges, and congregate along some mangrove shorelines, deep channels and holes. Also on the shallows, large sharks and barracuda are always on the lookout for a tired bonefish or permit. In addition, the reef fishing is not to be missed. Big mutton, mangrove, yellowtail and cubera snapper are found over reefs, often as shallow as 30 to 50 feet, frequently joined by several grouper species, plus mackerel, kingfish and more. Two fishing lodges coexist on this atoll: Turneffe Flats and Turneffe Island Resort, both offering modern boats and seasoned guides.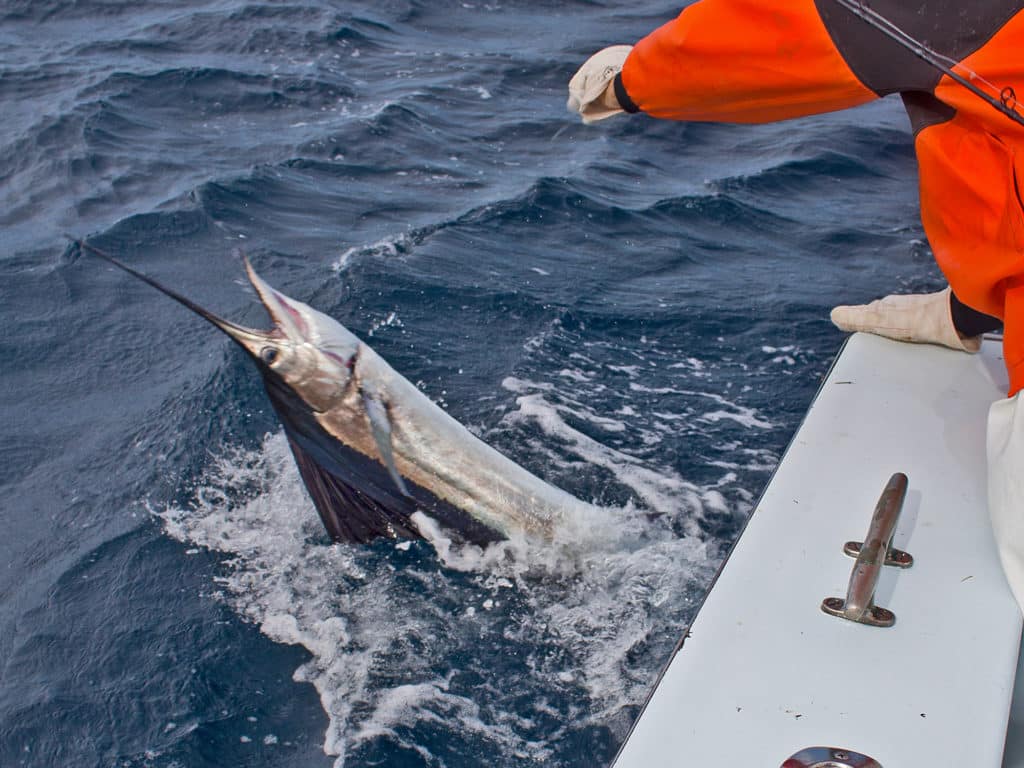 Alex Suescun
Cancun, Mexico
Best known for its beach resorts and wild nightlife, Cancun also offers some incredible sailfish action, which starts as early as January, improves steadily with the arrival of large aggregations of baitfish, and peaks from March through May. With wolfpacks of sails corralling bait schools, double and triple headers are commonplace, affording light-tackle and fly-fishing enthusiasts plenty of opportunities to hook up. Dolphin, blackfin tuna, and wahoo, the latter found mostly along deep ledges and submerged banks, often supplement sailfish catches. Inshore, the flats of nearby Isla Blanca offer reliable action with snook and baby tarpon, and occasional encounters with bonefish, permit and seatrout.
Mary Raulerson
Jardines de la Reina, Cuba
With Cuba increasingly accessible to American travelers, we'd be remiss if we didn't include it among the world's top angling destinations. Especially Jardines de la Reina, a string of small islands with restricted access off Cuba's southern coast offering pristine flats where anglers get to target bonefish, tarpon, permit, cubera snapper and a few other species that, in most cases, have never seen a boat before. Many compare the experience to being in the Florida Keys 100 years ago, except the fishing is done from modern flats skiffs, and anglers are now aided by cutting-edge fishing tackle. Lodging is on the water — aboard a yacht — with gourmet meals, and guides are well versed in light-tackle and fly-fishing techniques, and speak enough English to communicate easily with anglers.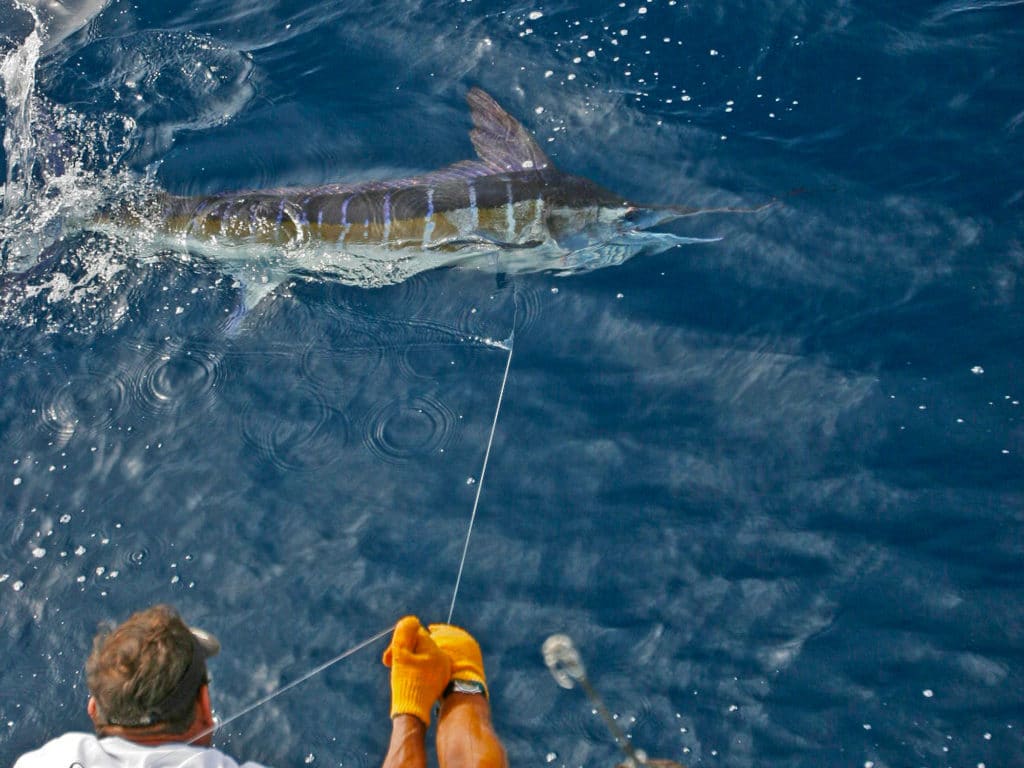 Glenn Law
Galapagos, Ecuador
Three major currents, the Humboldt, Panama, and Crownwell, converge in the Galapagos region, making the waters around the islands some of the most fertile in the entire world. The list of species that migrate through the area and make extended seasonal stops is quite long, and many — though predators themselves — serve as forage for apex predators like big yellowfin tuna, wahoo, dolphin, on up to very large marlin. The billfishing is good to excellent all year, particularly when it comes to striped marlin, which are present year-round but are most abundant from February through June, when daily release totals can escalate to 3 or 4 dozen. Action with black marlin is more sporadic, but blue marlin catches are pretty consistent, especially from late March to late August.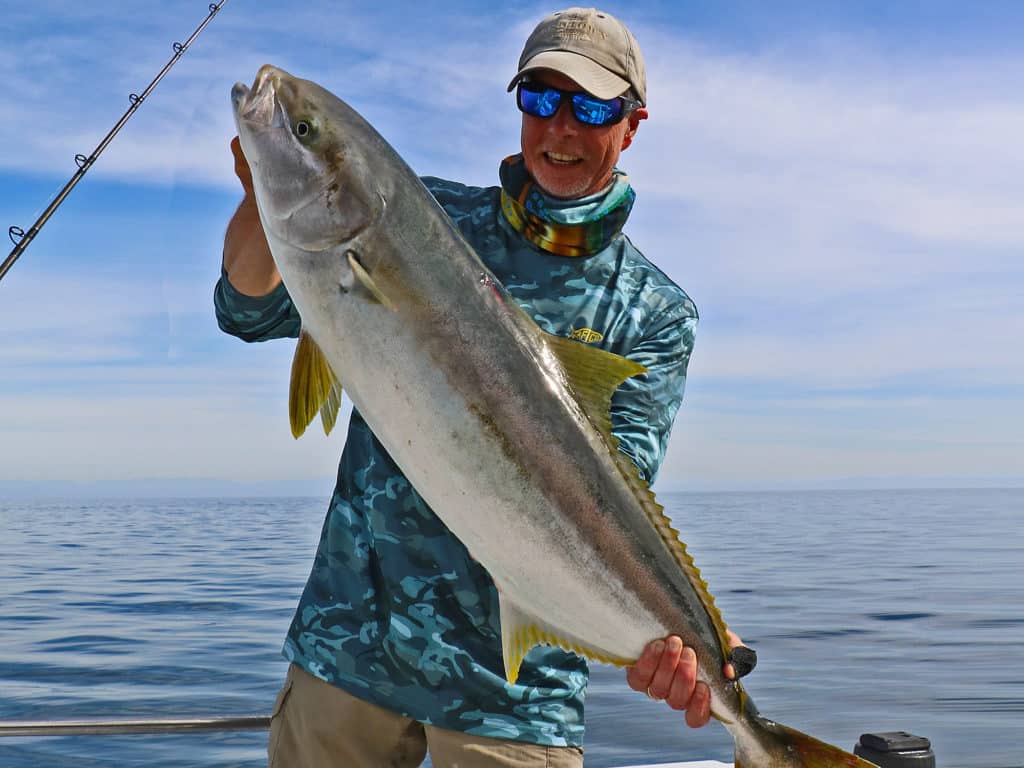 Jim Hendricks
San Diego, California
The annual migration of baitfish reaches the Southern California coast in mid to late spring, turning red hot the action with large calico bass, white sea bass, halibut, Pacific barracuda, and Pacific yellowtail, much of which is accessible from small boats and even kayaks. Schools of small bonefish also reside in the bays, and offshore waters offer terrific angling for prize species like yellowfin and bluefin tuna, albacore, wahoo, and occasionally dolphin. Long-range trips to the Coronado Islands and various offshore banks yield large numbers of fish, including many trophies, especially from April though October.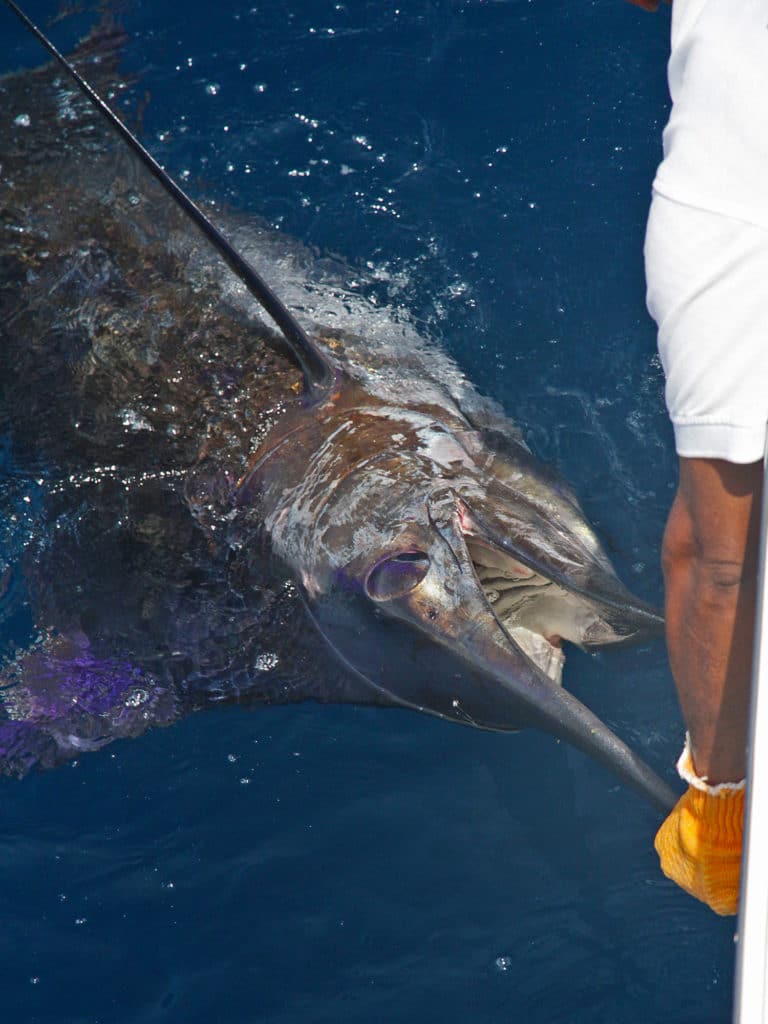 Glenn Law
Cairns, Australia
There's no better place on earth to catch black marlin than Australia's Great Barrier Reef, where from September through December blacks are not only plentiful, they're also huge. In fact, 70 percent of the granders caught worldwide hail from the stretch between Cairns and Lizard Island. And targeting such leviathans calls for 8- to 30-pound baits, mainly scad, tuna, mackerel, queenfish and rainbow runners. So even making bait is a fun and exciting endeavor, during which wahoo, dolphin and other challenging game fish are often hooked as well.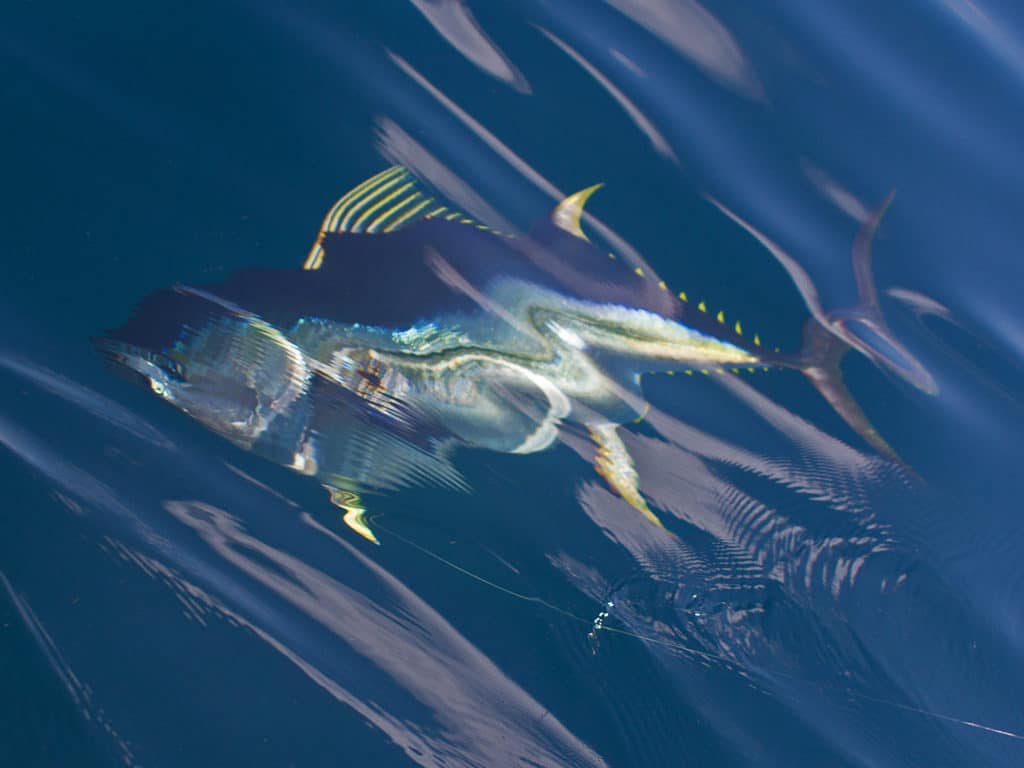 Alex Suescun
Hamilton, Bermuda
Long known as a premier big game fishing destination, Bermuda offers excellent wahoo and yellowfin tuna action — practically all year — around a famous pair of submerged pinnacles: Argus and Challenger banks. In addition, white marlin and blue marlin, including some true giants, are plentiful from May through November, and dolphin are also around from late spring to early fall. Reef fishing for snapper and grouper species is fruitful throughout the year. And inshore, the shallows are home to schools of bonefish, and a thriving hogfish population offers fly and light tackle enthusiasts a rare bonus.