October signals the beginning of the fall run, and the bounty that it delivers. In the northeast, the striper bite is on fire, blackfish anglers are finding plenty of action on the inshore pieces and tuna are still going strong. Down in Florida and other parts south, anglers are cashing in on the mullet run and the action it provides with a variety of species. West Coasters are enjoying a solid tuna bite, with plenty of bottom fish also chewing. Wherever you fish, we think this selection of gear will help make your time on the water more productive.
Shimano Ocea Plugger Big Game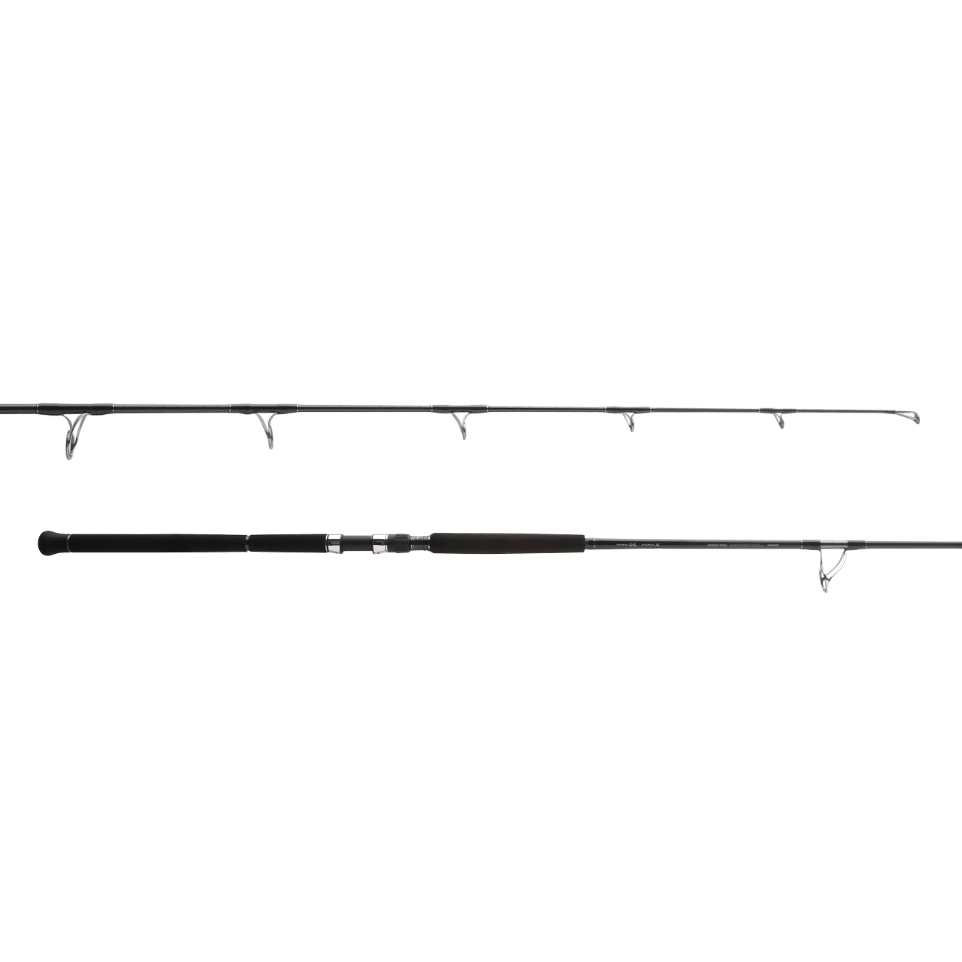 Courtesy Shimano
The fall offers last licks for tuna fans throughout most of their range. If popping is your thing, get after them with one of Shimano's Ocea Plugger Big Game rods. These sticks are built to handle fall's giants, with up to 10 percent more torsional rigidity and up to 15 percent more compressional rigidity than rods built with Shimano's more traditional technology. This means better casting and fish-fighting abilities. Ergonomic EVA grips keep you in the battle even if it goes into extra innings. The Fuji Titanium SiC guide train handles stubborn fish, and the bumps and bruises of long high-speed runs to the tuna grounds.
Seaguar Fluoro Premier Leader Material
Courtesy Seaguar
Here in the Northeast, shorter days and colder temperatures help kill off some the algae and other life in our waters, leading to greater water clarity. But clear water makes it easier for gamefish to pick up on your line, so fight back using fluorocarbon leader that disappears because it closely matches water's natural refractive index. Seaguar's Fluoro Premier leader material is about as good as it gets, with excellent abrasion resistance and knot strength. It has a smaller diameter than comparable pound test fluorocarbon lines, while offering a supple feel and easy handling characteristics. Available from 12 to 80-pound test, on 25 and 50-yard spools.
Daiwa Saltiga LD55JP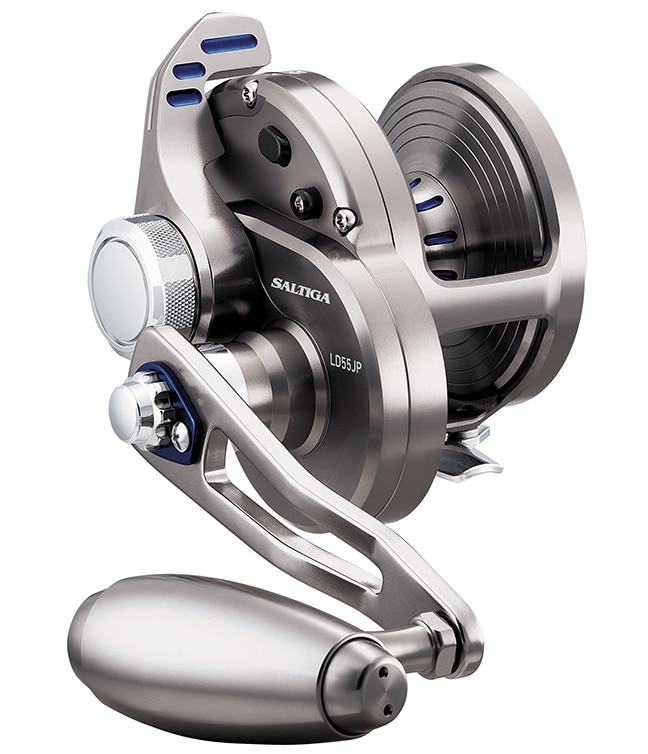 Courtesy Daiwa
If you fish deep, Daiwa has a new reel for you. The lever drag Saltiga LD 55JP has a taller, more narrow profile than other conventional reels. This allows the reel to hold 550 yards of 50 pound test braid so anglers can tangle with fish as deep as 1,000 feet or take on pelagics without worrying about it emptying on the first run. The reel's massive stainless steel gears provide a 5.2:1 ratio for plenty of torque and impressive 46.3-inch line take-up on every crank to get fish up in a hurry. Approximately 45 pounds of drag pressure slow just about any run with ease. The Saltiga comes with a 5-year limited warranty against manufacturing defects and free 5-year clean and service.
Cheeky Spray Fly Reels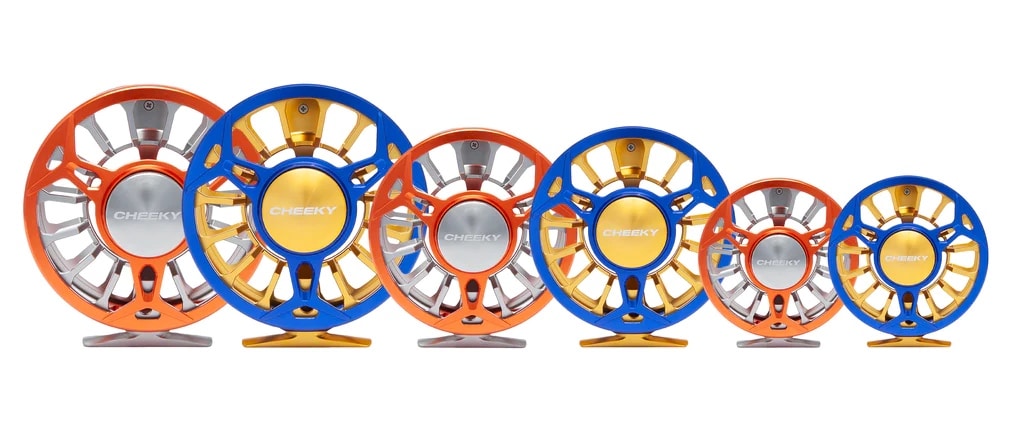 Courtesy Cheeky Fly Fishing
Cheeky has introduced a new fly reel, the Spray, that promises to deliver on the salt. Machined from high-grade aluminum for light weight and strength, the new reel features Cheeky's improved Gasket Drag System (GDS) which puts the brakes on hard-charging fish while keeping harmful saltwater out. The improved integrated reel foot design includes a hook keeper slot and offers gentle curves to prevent kinks in lines and leaders wrapped around it. An improved handle and counterweight design cut down on potential snag points. The design impressed ICAST attendees enough that it clinched the award for best fly reel. Look for the Spray at retailers in early November, in two colorways: burn and steel as well as electric blue and gold. Available in three sizes to accommodate lines from 4 to 12.
Costa Tailfin & Seadrift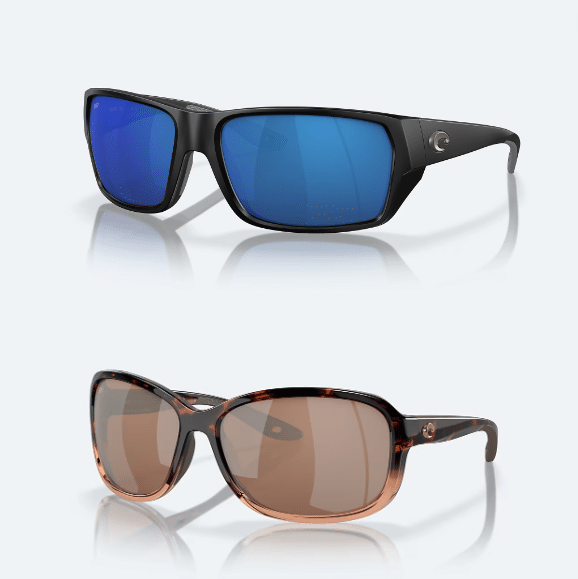 Courtesy Costa
Costa just released two new frames with entry-level prices, the Tailfin and Seadrift, aimed at anglers and others that spend time on the water. Both are built with 8-base frames, which wrap tightly around the face to prevent unwanted light from entering, but the Seadrift is designed specifically for women. Each style comes in two frame sizes to help provide the perfect fit, and feature Costa's renown polarized 580 glass lens technology. Strategically placed Hydrolite rubber pads keep them in place, and the Bio-Resin frames are environmentally friendly.
SiOnyx Nightwave Ultra Low Light Marine Camera
Courtesy SiOnyx
Shorter days mean more nighttime fishing. SiOnyx's Nightwave Ultra Low Light Marine Camera helps you navigate the dark, displaying clear color digital night vision images on your boat's MFD that let you easily spot obstacles and debris to avoid collisions. You can even take advantage of the Nightwave's capabilities on a moonless night, as the unit features <1 millilux moonless starlight sensitivity. The wide 44-degree field of view lets mariners spot possible hazards to navigation over a wide swath of water. With an IP67 rating, submersible to 3 ft for 30 minutes, the Nightwave will withstand inclement weather or rogue wave. Featuring an analog video output, the Nightwave easily integrates with most MFDs, and has flexible mounting options.
AFTCO Reaper Sweatshirt
Courtesy AFTCO
October mornings typically mean cold boat rides, from Florida to Maine and beyond. Cut the chill with AFTCO's Reaper Sweatshirt, which features an integrated face mask and neck warmer that takes the sting out of wide open throttle runs. The hood stays in place at speed, thanks to the purpose-built anchoring system. Constructed with microfleece fabric, the Reaper is perfect on its own or under a shell as a layering piece. Laser cut ventilation on the mask and underarm area lets moisture pass so you don't feel clammy.
Toadfish Stowaway Folding Fillet Knives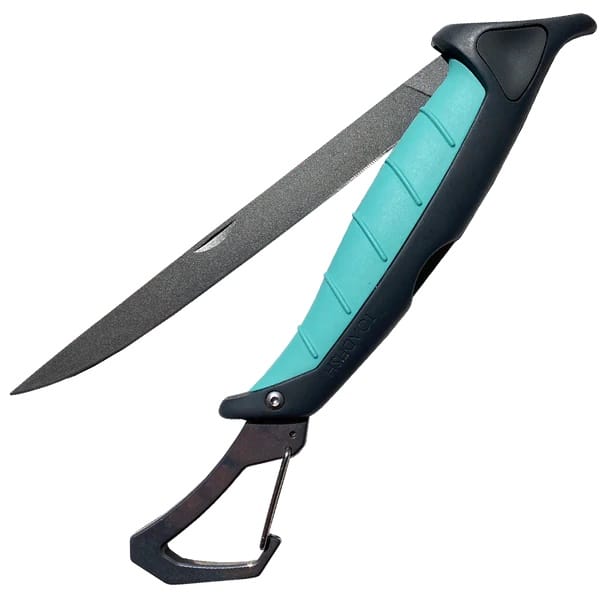 Courtesy Toadfish
October means blackfish season throughout most of the northern states, and there's few fish that I consider better table fare. Be ready to turn your catch into dinner with one of Toadfish's Stowaway Folding Fillet Knives. Despite offering full sized fileting performance, these fold down into a compact package, complete with a built-in carabiner to clip to tackle organizers or gear bags. The 7-inch titanium coated blade makes quick work of blackfish or other inshore species, and an 8.5-inch model takes on bigger species. Plus, the thin blade is ideal for breasting out ducks should your adventure involve some cast and blast action. A non-slip raised rib rubberized coating ensures plenty of grip on the full-length ergonomic handle.
HUK Grand Banks Tidal Map Jacket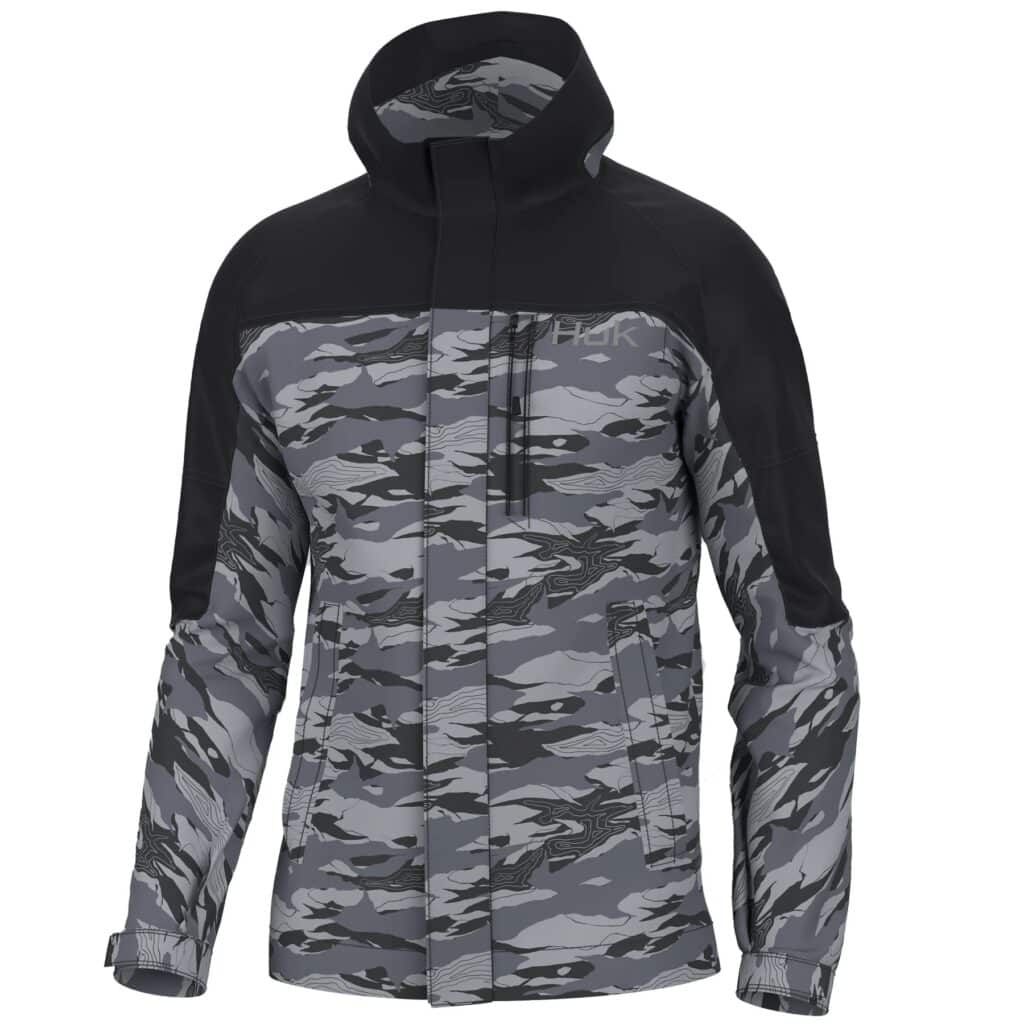 Courtesy HUK
Fall means colder weather, so you better bundle up before you hit the water. HUK's Grand Banks Tidal Map jacket keeps you dry with 2.5-layer construction featuring fully taped seams. A waterproof zippered chest pocket protects your cell phone while keeping it handy. Pit zips let you shed excess heat on warmer days or when fighting a good fish so you don't get sweaty. A well thought out hood adjusts to provide coverage without blocking vision. An adjustable hem and cuffs provide a tailored fit that gives you the freedom of movement you need on deck.
Z-Man 3-inch HerculeZ Swimbait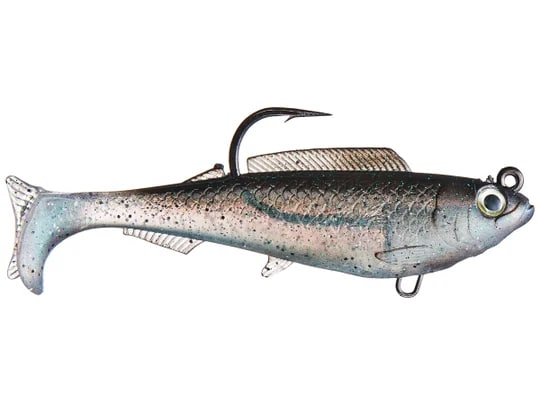 Courtesy Z-Man
Cooler waters sometimes call for a little more finesse. If you need to downsize your bait to get bit, consider Z-Man's new 3-inch HerculeZ Swimbait. Shaped like the natural forage it represents, the HerculeZ comes in eight colors to mimic just about any flavor of baitfish you're trying to imitate. The bait's belly eyelet will accept a secondary hook or spinner blade for added attraction, though it's ready to go right out of the package. Z-Man's durable ElaZtech compound will stand up to multiple hookups, and the sturdy Mustad hooks can take the strain of the toughest inshore gamefish.
Pelican 1755 Air Long Case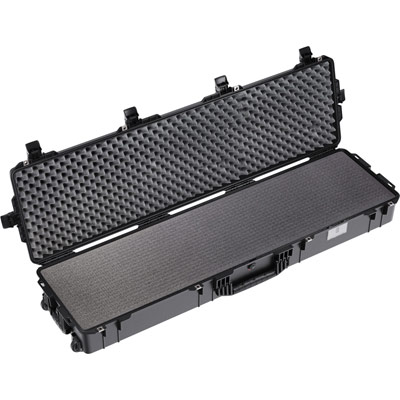 Courtesy Pelican
If your next destination includes a visit to the duck hole, pack your trusty shotgun along in one of Pelican's 1755 Air long cases. At 55 inches in length it will easily accommodate your favorite shooting iron, and 14 inches of width let you stuff a couple of fly rod tubes in there too—just configure the liner to your unique needs by plucking the pre-scored foam. Tailor made for air travel with stainless-steel bearing wheels and an automatic pressure equalization valve that balances interior pressure from take-off to landing while keeping water out. Pelican's new proprietary HPX² polymer is up to 40 percent lighter than legacy models for easier transport. Plus, Pelican guarantees these for life.